My chest swells with pride, along with my countrymen, to declare that my beloved India is all over the moon! The success of Chandrayaan-3 is a potent reminder to the world that India is second to none in the field of space exploration. The scientists and all those involved with Chandrayaan-3 at the Indian Space Research Organization (ISRO) deserve a standing ovation for making our country proud with their unmatched achievement. We will get new insights about the moon. For Indian real estate, the sky is not the limit, but the moon. Some Indians are already buying plots there.
For the uninitiated, Chandrayaan-3 is powered by solar panels, which are designed to last a single lunar day. Fourteen Earth days equal a lunar day. So Chandrayaan-3 is on a time-bound assignment. In these 14 days, a series of experiments will be carried out. This includes a spectrometer analysis of the moon surface's mineral composition before plunging into darkness at the end of the lunar day.
India became the first country to land its spacecraft Chandrayaan-3 on the Moon's South Pole, which contains water, ice, and minerals. ISRO's remarkable journey from transporting rocket parts on bicycles and bullock carts to the successful Chandrayaan-3 mission seems straight out of an exciting Hollywood adventure movie.
ISRO's blazing trail of success includes the launching of 124 of its own spacecraft—three to the Moon and one to Mars. It also facilitated 424 satellites from other countries. In 2018, ISRO successfully completed its own navigation system, NavIC, to position itself among the elite club of countries: the US, Russia, China, and the European Union. This was after a rude jolt. Who can forget that the US denied India's request for GPS data in Kargil after India was attacked by cowardly Pakistan? Thanks to ISRO, our country is self-reliant!
As a feminist, it gives me immense pride to mention that 54 female engineers and scientists contributed phenomenally as associate and deputy project directors and project managers of various systems. Of course, men, as usual, were in top leadership roles. How about a female scientist as the next chief of ISRO? Common men, make way!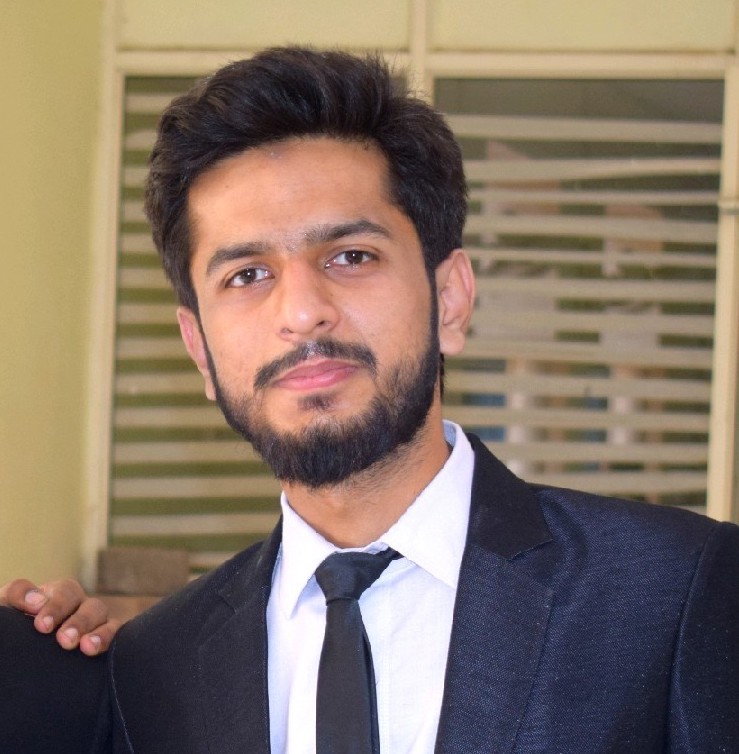 Muzaffarnagar in Uttar Pradesh, which was pushed into hate and riots, has emerged strongly from the ashes. Son of the soil, Areeb Ahmad, is a young scientist and engineer with ISRO. He contributed tremendously to the success of Chandrayaan 3.
The Jamia Millia Islamia Mechanical Engineering graduate (B Tech, 2015–2019) was part of the inspection before the launch as it was sent to the engineering section at Sriharikota, where Areeb Ahmad is based. He should be an inspiration for young aerospace engineers and scientists who spend precious time at home. Areeb did not ask his father when prodded to look for work: Baba, Aap ku Kya Malum hai? (Dad, what do you know?) It is better to work for our motherland and make our country proud rather than wasting time sniffing out opportunities in Europe or elsewhere! Life with Nikki may be chikki (a traditional Indian brittle sweet generally made from nuts and jaggery or sugar). But it is important to work for one's own self-respect!
All the credit must go to ISRO scientists and their team, not to any politician or political party. Prime Minister Narendra Modi appears to have tried his best to scuttle the ambitious Chandrayaan-3, as there was an 8% cut from the previous budget estimate, including a 32% cut in expenditure for space science for missions such as Chandrayaan-3 and the upcoming Aditya L1 mission. It may be recalled that the budget for ISRO in the annual budget for 2023–2024 is Rs. 1,25,439 million, or $1.5 billion. On the other hand, NASA received $25.4 billion in the fiscal year 2023, which is an increase of about 5.6% over 2022. We miss the caliber and charisma of the late former Prime Minister Indira Gandhi, who did not sell tea. Indira Gandhi knew the value of our space programs and scientists. Dr. APJ Abdul Kalam is much missed as we celebrate the success of Chandrayaan-3. The scientist-turned-president was married to his work. When Indira Gandhi asked Dr. Abdul Kalam to meet her, he declined, saying that he was 'busy!' Indira knew Kalam's worth. She knew that Kalam meant business—the space business! She did not send the ED, NIA, or CBI after Kalam. Kalam's house was not bulldozed. Chandrayaan-2 failed as the scientists were distracted from their mission because somebody wanted a photo opportunity then and barged in at the time of launch.
The Hon'ble Prime Minister Narendra Modi should consider enhancing ISRO's budget even now and going for supplementary grants. The diamonds shining on the moon: ISRO scientists must be honored with Bharat Ratnas!
Long Live ISRO! Long live India!