Boston: On Saturday, April 30, Massachusetts's Somerville city hosted the first-ever art exhibition in the United States, exclusively featuring Dalit and Bahujan artists. Titled 'Where Art Belongs', over 40 artists' work was displayed, including visual art, poetry, and music.
Organized by Adavi Myah, an art collective led by Dalit and Bahujan women, the exhibition will run for four weeks until May 30, 2022.
Adavi Myah was founded in 2018 and is an amalgamation of words from Telugu and Chhattisgarhi, translated as "Love of the Forest." It was formed to reflect the oppressed caste community struggles and stories of resilience through art.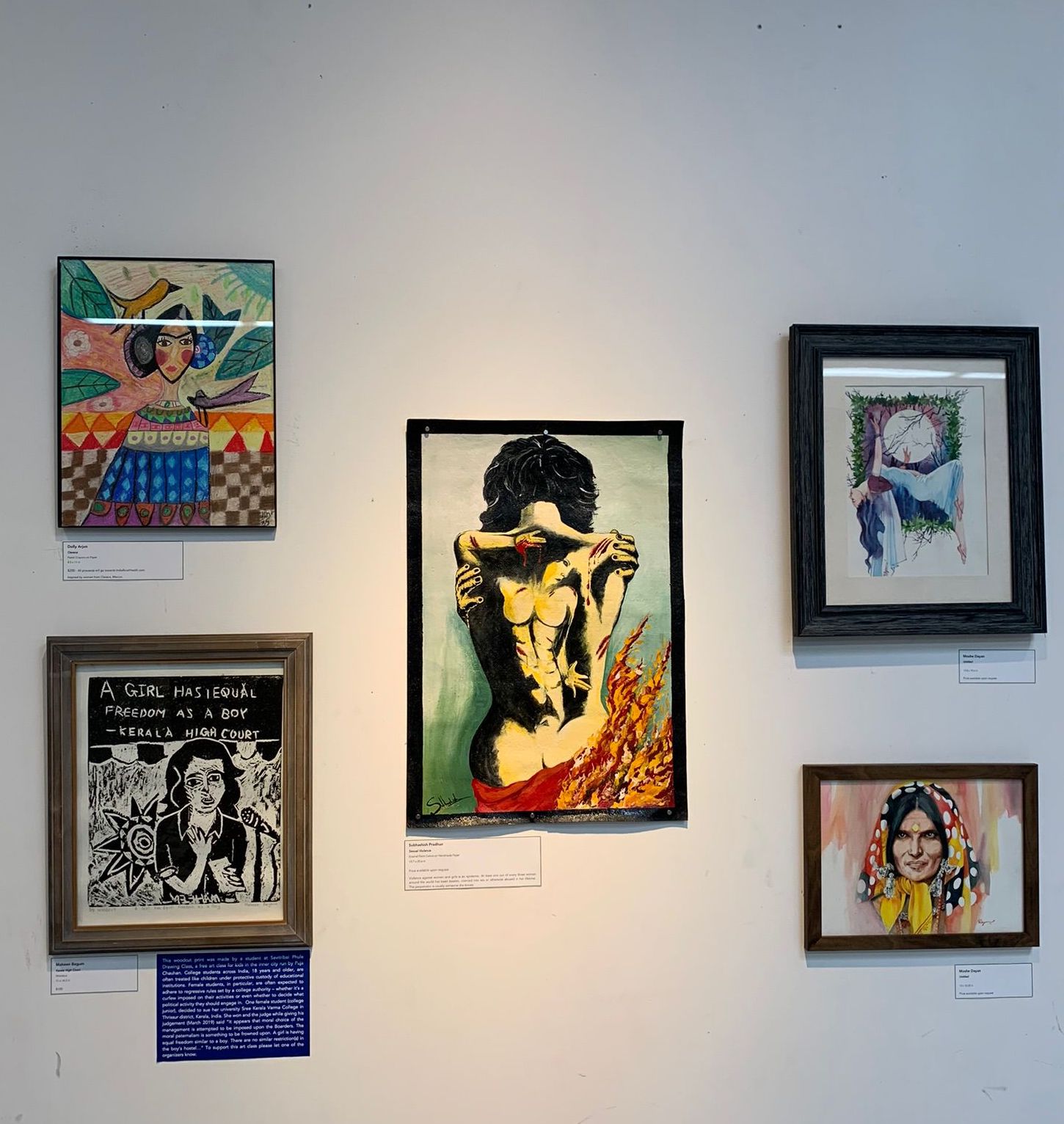 Co-founder of Adavi Myah and recognized global health clinician Dolly Arjun said one of the purposes of this exhibition is to showcase the amazing talent in the Dalit and Bahujan community, and by showing this work in the U.S., the objective is to change the "mainstream narrative" about India and Indians.
"Despite the severity and numbers of people caste-based oppression affects, many in the U.S. are unfamiliar about casteism because the mainstream narrative has been set by immigrants from oppressor caste backgrounds who have silenced and erased our narratives. Historically, it has excluded the indigenous peoples' narrative and is largely played out in the U.S. via the arts. For example, pop culture via Bollywood and Hollywood, spirituality, visual imagery, and food practices have all been dominated by this narrative," Ms. Arjun explained.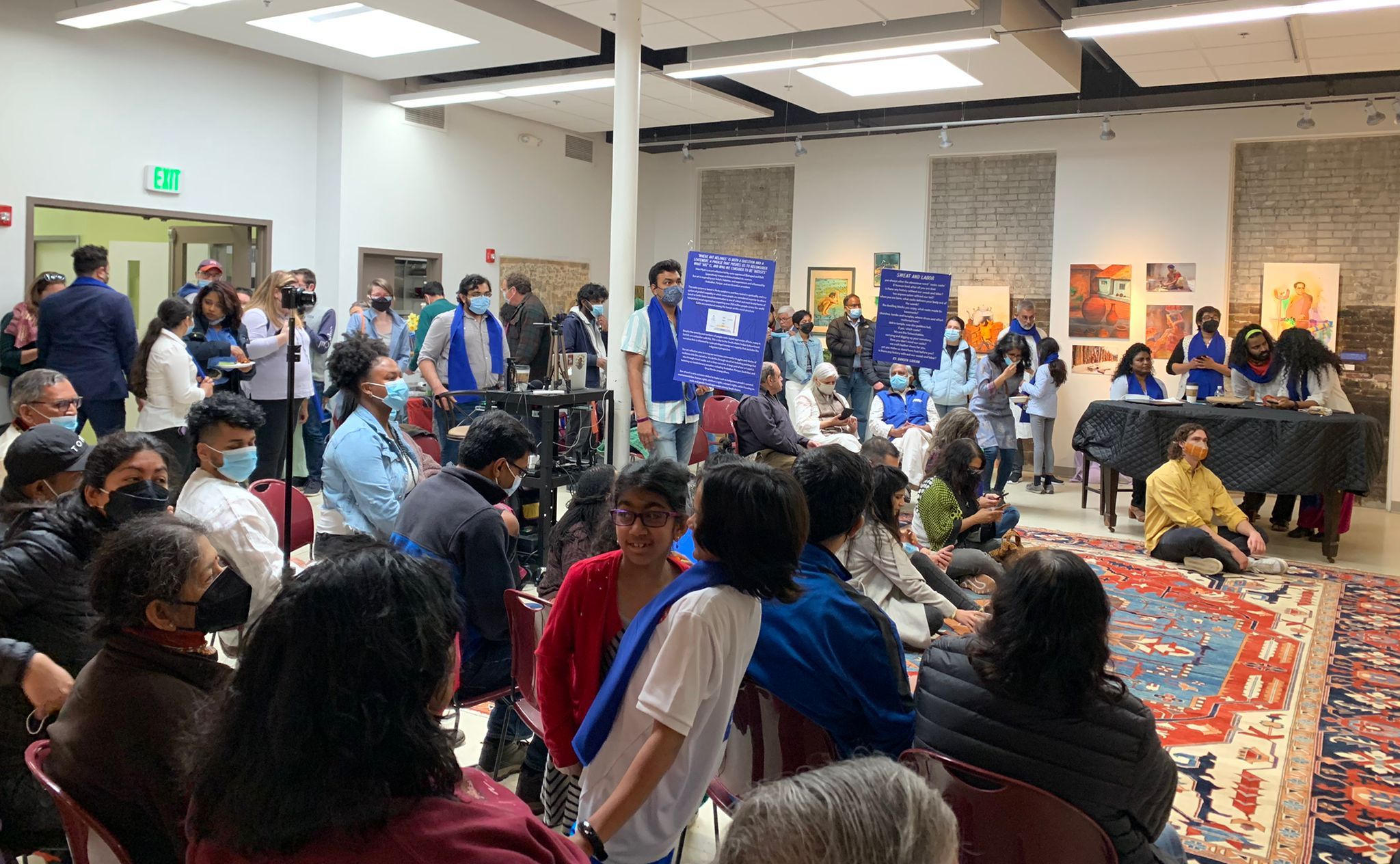 Through this art exhibition, Adavi Myah hopes to start a conversation about people who are multi-dimensional, multi-faceted, and members of living communities but so far have not had much exposure in the U.S. on their own terms.
Sanghapal Uttam Mhaske, one of the featured artists, a well recognized local, state, and three times national award winner in India in the categories of best portrait, best drawing, and best painting, called the exhibition a "very unique venture."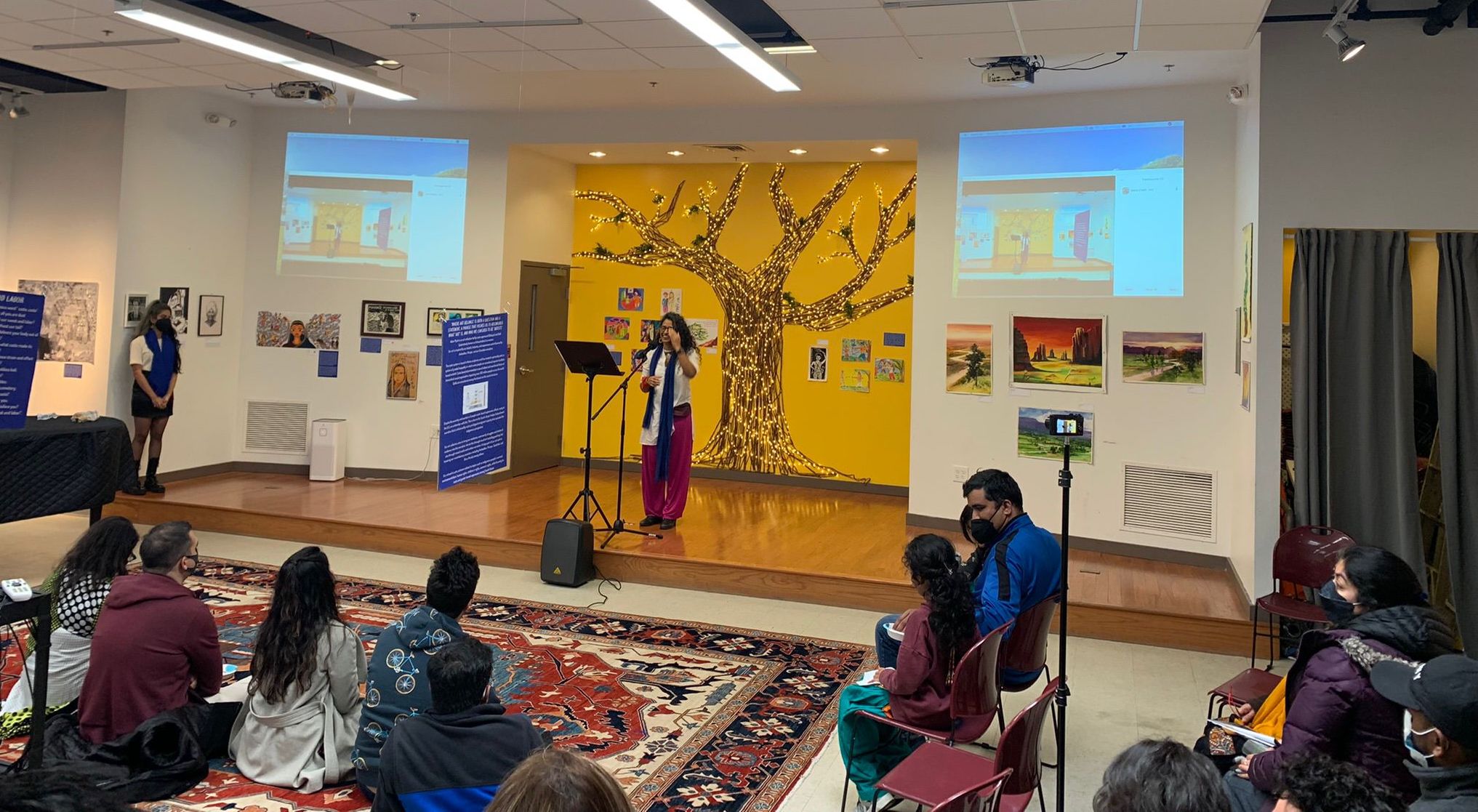 "This exhibit is a really unique venture. It gives artists the opportunity to empathize hardships and suffering, which is hard to do in the mainstream art world's manipulative market-driven nature. Where Art Belongs becomes a conscious choice as well as homely comfort and a perfect sympathizer whose sole motto is not only to launch the art but a space to show true feelings, emotions, and stories behind the artwork. This platform is unique, one where artists and the curator share common beliefs, emotions, and history."
The exhibition has been curated over the course of 2 years, interrupted by the pandemic. Unlike other art curators, Adavi Myah has not charged the artists a submission fee and 100% of the proceeds from any sales will go to the artists.