More than 1.07 million Indian citizens relinquished their citizenship and acquired foreign citizenship, since 2014. This information has been provided by the Union Ministry of Home Affairs, Government of India on different dates in the Lok Sabha itself.
According to the data tabled in the Lok Sabha by the Ministry of Home Affairs in Parliament in the last two years stated, as many as 10,71,822 Indian nationals have given up their citizenship since 2014.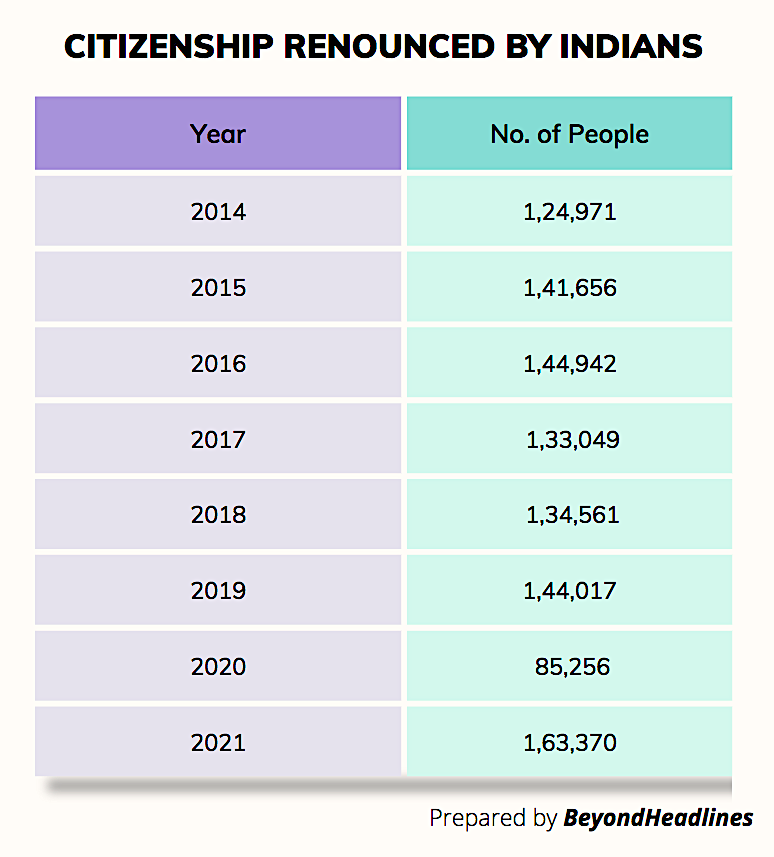 In a written reply on November 30, 2021, Union Minister of State for Home Nityanand Rai said that as per the information available with the Ministry of External Affairs, a total number of 1,33,83,718 Indian nationals are living in foreign countries.
According to the Ministry of Home Affairs, the United States was the biggest choice of Indians, as 3,36,688 chose American citizenship, followed by Canada (1,72,497), Australia (1,67,485), United Kingdom (1,65,715), Italy (43,934), New Zealand (25,906), Singapore (17,951) and Germany  (15,141) in last 8 years.
Notably, dual citizenship is not permitted as per the provisions of Article 9 of the Constitution of India read with Section 9 of  The Citizenship Act, 1955.