Peace, harmony, and brotherhood have been in India's DNA for thousands of years but hate machines Narendra Modi and Amit Shah have been trying to tinker with this noble DNA during the last 20 years. The process of hate against fellow citizens was started by the Rashtriya Swayamsevak Sangh (RSS) 75 years ago. The Morbi Bridge tragedy that drowned 140 innocent children, women, youth, and elderly people united the Hindus and Muslims in death and grief. Fifty Hindu cremations and 37 Muslim burials were carried out peacefully in Morbi on Monday. All the differences, egos, hate, and alienation seem to have disappeared at the Morbi bridge tragedy site as Hindu – Muslim swimmers turned out to be saviours in a joint effort. Leading the pack of saviours was one Hussain Bhai Pathan, who rescued 40 people tirelessly with tears flowing down his cheeks.
In Gujarat, people are asked their names before being allegedly stabbed to death. For a change, no names were asked while rescuing the people in distress. The only name that came to the fore was 'humanity.' Humanity is all that matters! Mahatma Gandhi's Gujarat is turning a new leaf of letting bygones be bygones. The youngest victim was 2 years old. There are reports of a shortage of coffins for Muslim burials.  The caretaker of the graveyard, Mohammad Toufeeq, 40, disclosed that his staff had been working without a break to help the victims' families. "We haven't slept or eaten anything since last night," informed a visibly distraught caretaker. "The entire area is in mourning."We feel broken and shattered. There are no words to describe the loss and I think there's nothing which will ease our pain," lamented Toufeeq.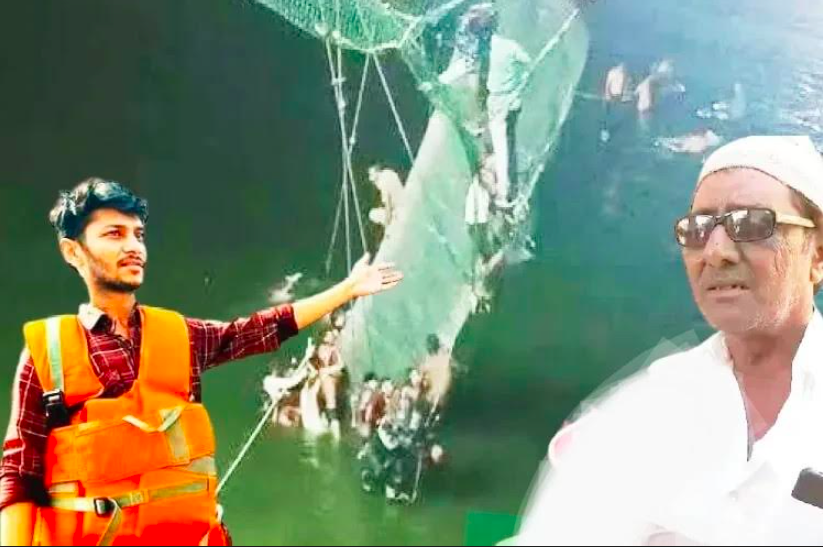 Let us come to pearls of wisdom from Narendra Modi. When a bridge collapsed in West Bengal, Narendra Modi opined that the Kolkata Flyover tragedy was an 'Act of Fraud' by the Trinamool Congress government and 'God's Message' to save West Bengal from Trinamool Congress. Mamata Didi expressed her grief at the tragedy in Morbi but did not give tit for tat to Narendra Modi. It was Congress leader Digvijay Singh who mocked Modi and asked him whether it was an act of fraud or an act of God? The lesser-known upstart Aam Admi Party (AAP) followed suit. Former Congress president Rahul Gandhi refused to 'politicise' the Morbi tragedy. It comes more out of timidity and his inability to take Narendra Modi head-on.
The Morbi tragedy comes at a huge human cost. Many families lost their earning members. The grieved families must be rehabilitated with jobs for survival. The Adanis and Ambanis may come forward with token relief. They have not announced anything yet. The Indian American Muslim Council (IAMC) has been at the forefront to champion the cause of their Indian counterparts. Some relief measures from the IAMC will go a long way to ameliorate the sufferings of the people who have lost their dear ones in tragic Morbi.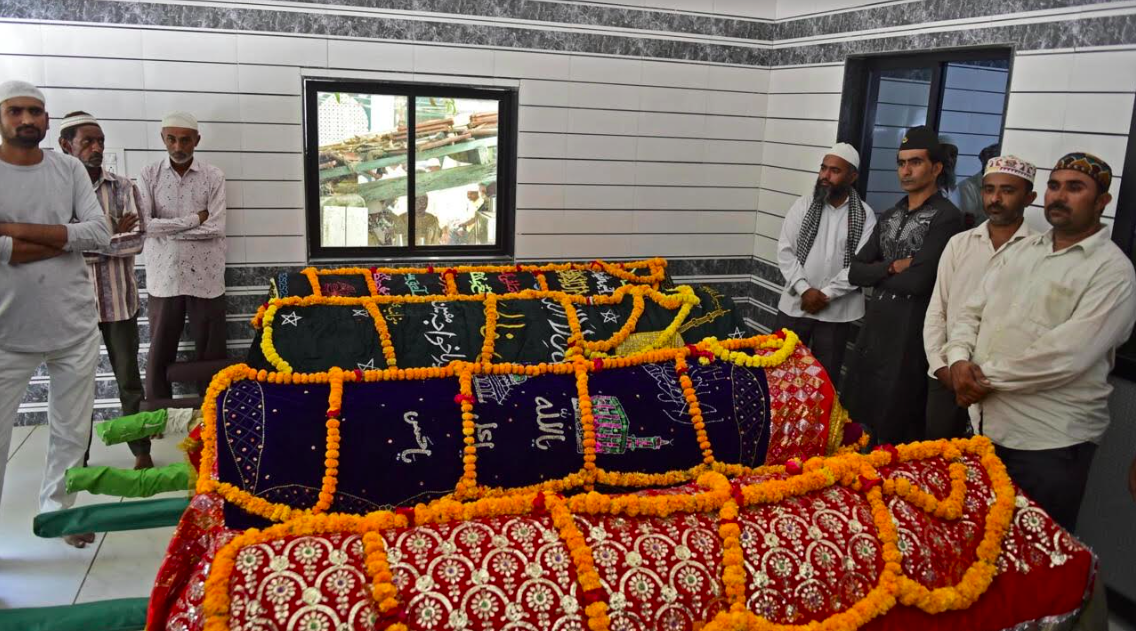 The Godi Modi media is trying to salvage Narendra Modi's image and fishing for 'small fish' to fix responsibility. The truth is that the double-engine BJP governments of Narendra Modi and political novice Bhupendra Patel could not hold on to one bridge in Morbi! No wonder their political fortunes are swinging wilder than the destroyed swinging bridge of Morbi. Some political pundits are asking: Is the Morbi tragedy a result of seeking a 40 % commission similar to the alleged Karnataka Model of Governance? When the Special Investigation (SIT) sits down to investigate, the 40 % commission angle must be probed in detail. Accountability must be fixed!
Meanwhile, the BJP's political fortunes in the coming Legislative Assembly elections in Gujarat are set for a steep fall after the Morbi tragedy. Will the BJP drown or try to float to safety with another round of frenzied polarization? Hussain Bhai has given a clear message to Narendra Bhai that saving people is more important than getting innocent people killed in the name of religion!