Indian women continue to leave their imprint on the hearts and minds of people across the world with their towering achievements. These laurels have come as a result of diligence, grit, passion, determination, and the will to succeed. BeyondHeadlines salutes the women achievers in different fields in 2021. On International Women's Day, a healthy mix of women achievers from different fields is presented here: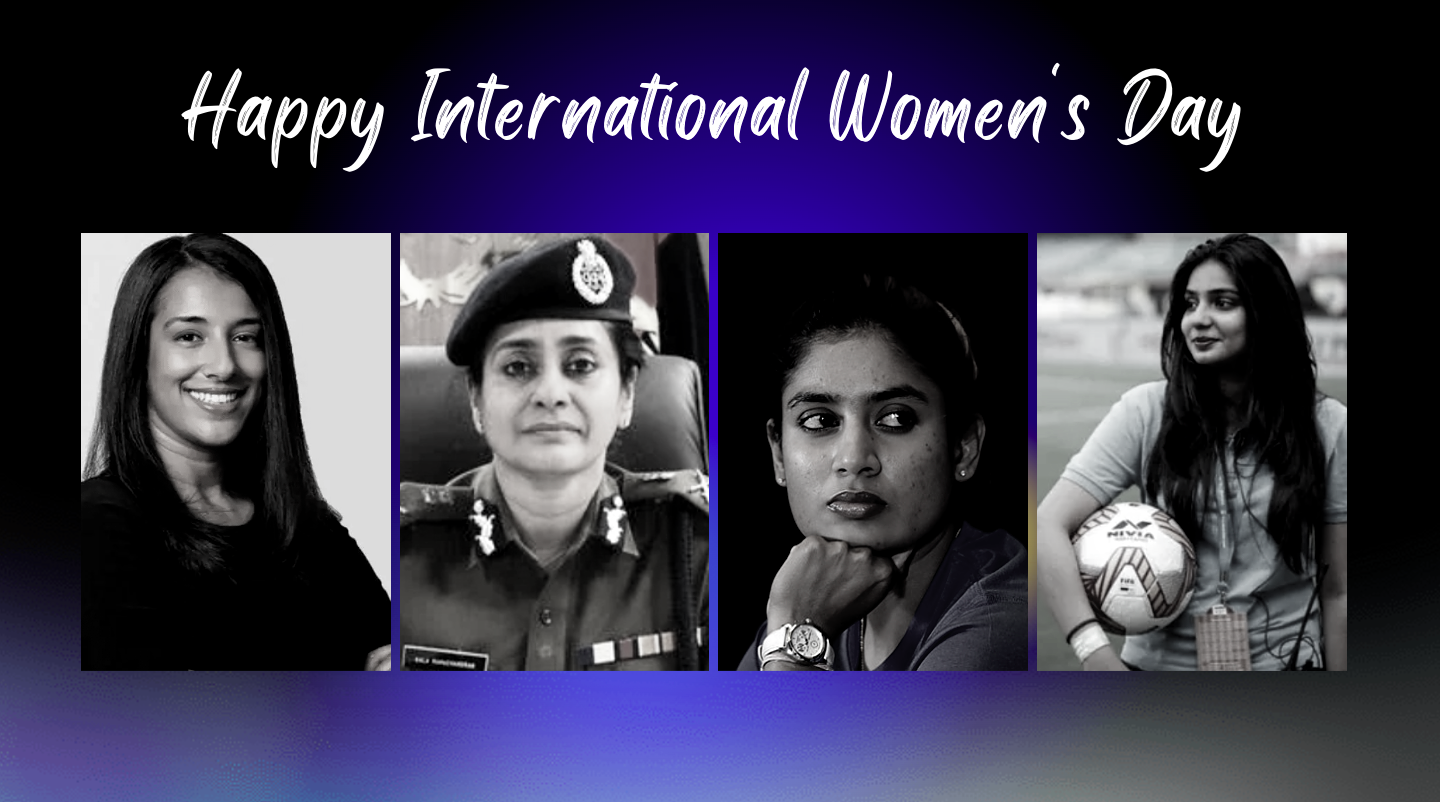 Gurgaon – a hot and volatile place in Haryana has the first female Police Commissioner Kala Ramachandran. She is a 1994 batch IPS officer, who formerly worked as the Principal Secretary to the Haryana Government's Transportation Department and the ADGP State Vigilance Bureau (H). She was appointed as the district's first female police commissioner since Gurgaon introduced the police commissionerate structure in 2007. Her main focus would be on traffic management, ensuring safety and security for city inhabitants, and boosting the ease of doing business, besides basic policing. She intends to focus on the protection and safety of civilians from street crimes including hooliganism, eve-teasing, and intoxicated driving. "Women's security, child protection, economic crime, and cybercrime will all be police priorities," she had declared on assuming charge as police commissioner. Kala Ramachandran should empower fellow women and appoint more women as Station House Officers so that rapes at police stations can be completely avoided.
Mithali Raj made her cricketing debut on June 26, 1999. She has the second-longest career in both men's and women's cricket, with only Sachin Tendulkar (22 years 91 days) having a long career in both. It is significant to mention that no other cricketer has been a member of the international team for more than 22 years. Mithali Raj has represented India in 12 Tests, 220 One-Day Internationals, and 89 Twenty20 Internationals. The stylish Hyderabadi  Kohinoor Mithali dazzles with the maximum 50 (7) runs as skipper against New Zealand, surpassing the likes of MS Dhoni (6) and Virat Kohli (4). She also set a new record for the most runs scored by an Indian captain against New Zealand in one-day internationals, as well as the most fifty-plus scores by an Indian skipper against the same team. Mithali Raj's tall tally against the White Ferns presently stands at 739 runs and seven half-centuries. M S Dhoni amassed the most runs, while Mohammad Azharuddin amassed the most half-centuries. Presently, Mithali Raj is leading India in the women's world cup. India soundly thrashed Pakistan in the first match under Mithali's leadership.
Kozhikode in Kerala is known for Biryani and Aisha Nazia, who is one of the 30 candidates picked from 30 countries for FIFA Master — a prestigious postgraduate sports executive program authorized by FIFA. She was chosen from over 700 international applicants for this renowned program. The program includes a 50% scholarship. "Sports was never my first option for a career when I was in school," recalled Aisha, who served as a workforce manager at the inaugural FIFA U-17 World Cup in India. She became the firm's youngest employee. "I always wanted to be a mechanical engineer, and I did become a mechanical engineer, and I started working for a business called Indian Oil Adani Gas." She is not all gas but a solid substance!
Aisha learned about the FIFA Master course for the first time in 2015. This one-year program offers an international master's degree in sports administration, law, and humanities. This program is taught at De Montfort University in the UK, SDA Bocconi School of Management in Italy, and the University of Neuchatel by the International Centre for Sports Studies in Switzerland. Aisha is a world-class sports administrator, who is doing India proud.
It is India's good fortune that many fearless women are born who excel in different fields. India's first woman monarch — Razia Sultan to the heroes of our freedom struggle Rani Laxmi Bai and Begum Hazrat Mahal have been our legends. Rana Ayyub and Barkha Dutt wield their pens fearlessly as if they are ferocious tigresses and not journalists. Add another worthy name to the list of women journalists doing India proud —  the Indian-origin journalist Megha Rajagopalan. Megha along with two other contributors won the Pulitzer Prize in the International Reporting category for their innovative investigative reports exposing China's secretly built Uyghur Muslims detention camps in its Xinjiang region.
Megha Rajagopalan shared the US top journalism award with two of her colleagues – Alison Killing and Christo Buschek – from an internet media publication BuzzFeed News. The award was announced by the Pulitzer Board on June 11, 2021. Megha has reported from 23 countries in Asia and the Middle East. She brings to the table a wide range of stories from the North Korean nuclear crisis to the peace process in Afghanistan. Her work has been translated into a total of seven languages and it is taught in the classrooms at Columbia and New York University.
Women are worth their weight in gold! No wonder India is called a Golden Bird!